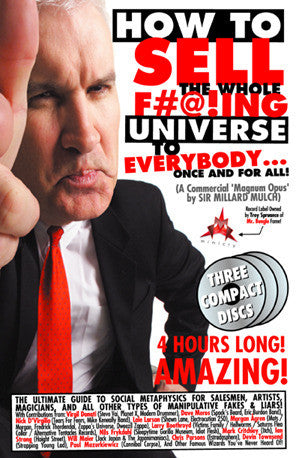 How To Sell The Whole F#@!ing Universe To Everybody... Once And For All! (BOOK)
$ 20.00
A 222-page Philosophical Guide for listening to the 4-Hour Album of the same name. 
Includes lyrics and complete album credits for the 2005 Mimicry Edition. 
Written and proofreaded by Sir Millard Mulch himself. 
This original edition of the book will not be printed again... so if you want one, get one before they Dustificate.