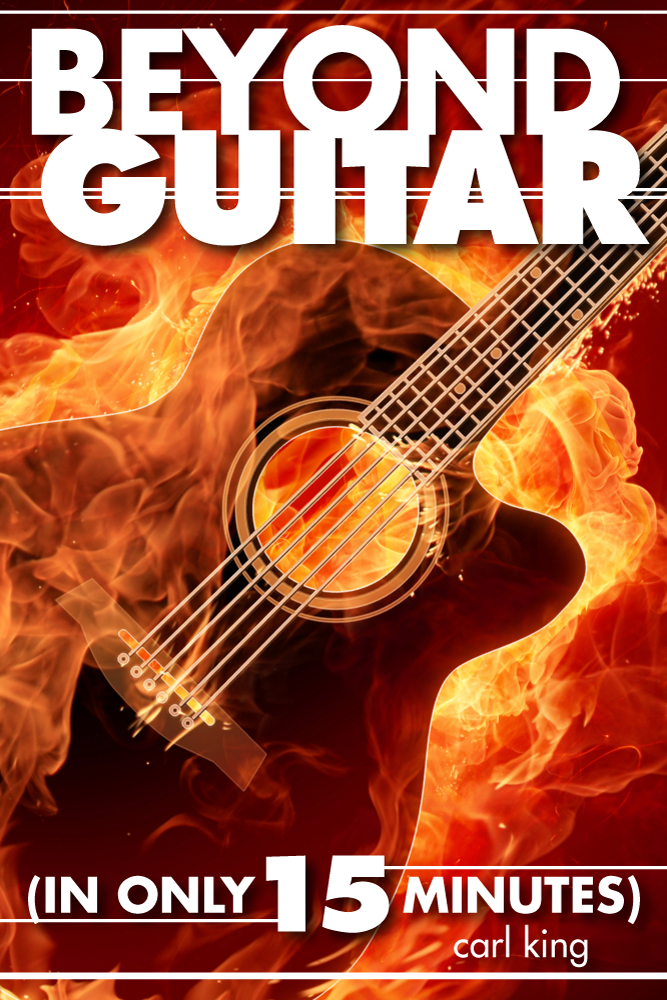 Beyond Guitar (In Only 15 Minutes)
$ 0.99
(NOTE: This ebook can only be purchased through Amazon Kindle Select. )
Guitarists of all levels: this eBook is not for your fingers. It is for your mind.
It contains simple, yet counter-intuitive musical concepts that many professional guitarists fail to understand after playing for 15 years. But you can discover them here in only 15 minutes.
I offer you no sweep-picking exercises. No scales, no chords, and no "tricks." I am leaving out all of the specific data and techniques that you would typically practice and commit to memory while taking guitar lessons. But I promise you that the most creative and accomplished guitarists in the world have mastered these high-level principles of musicianship.
At the time of writing this eBook, I have (intentionally or otherwise) studied the guitar as a tool of artistic expression for 24 years. My experience as an eccentric musician called Sir Millard Mulch took me as far as an invite-only audition with Steve Vai. But I never trained to be a musical soldier in someone else's army, so I continued to make my own albums with guest musicians such as Virgil Donati, Marco Minnemann, Devin Townsend, and many other unique creative geniuses.
I have personally directed approximately 3,000 guitar instructional videos for GuitarTricks.com—regularly working with some of the most talented graduates and private instructors from Musicians Institute and Berklee College of Music.
However, if you're like me—ready to break free of the limitations of a traditional guitar education—this short guide is for you. And to my knowledge, you cannot find this information compiled anywhere else.
I challenge you to question all of these ideas, and apply them to your guitar-playing at your own risk. Each idea will be accompanied by a musical example, which I encourage you to seek out and listen to (and I mean really listen to) on your own.