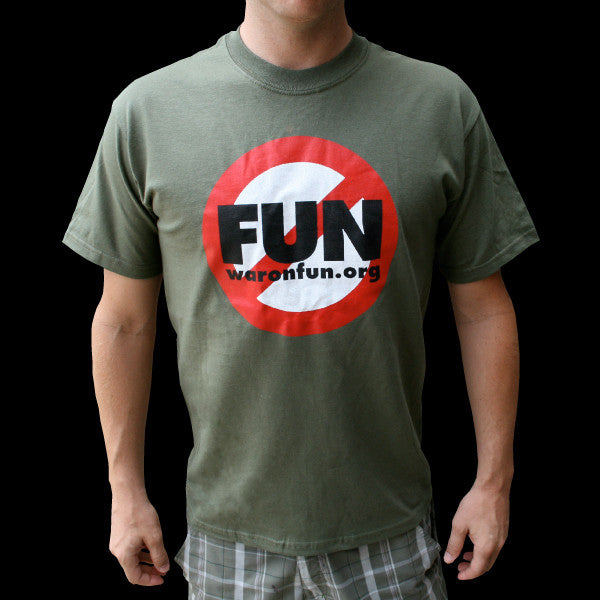 War on Fun T-Shirt
$ 10.00
The War On Fun was declared by Dr. Zoltan Øbelisk on April 19, 2008, at Steve Allen Theater in Hollywood, CA. Its purpose is to counteract the pervasive influence of youth culture on human youth, and send a strong message to manufacturers and corporations through grassroots action. There is not enough time left in this world for young humans to spend so much time hopping in circles and giggling. In fact, time is already running out. Before it is too late, we must win The War On Fun.
Available Sizes: S, M, L, XL.
Available Shirt Colors: White, Black, and Army Green!
Back features Dr. Zoltan quote: "Fun is for humans who cannot think of anything important to do."
Silkscreen print on 100% Ultra Cotton Heavyweight Gildan by Nashville's BlackInkItem.