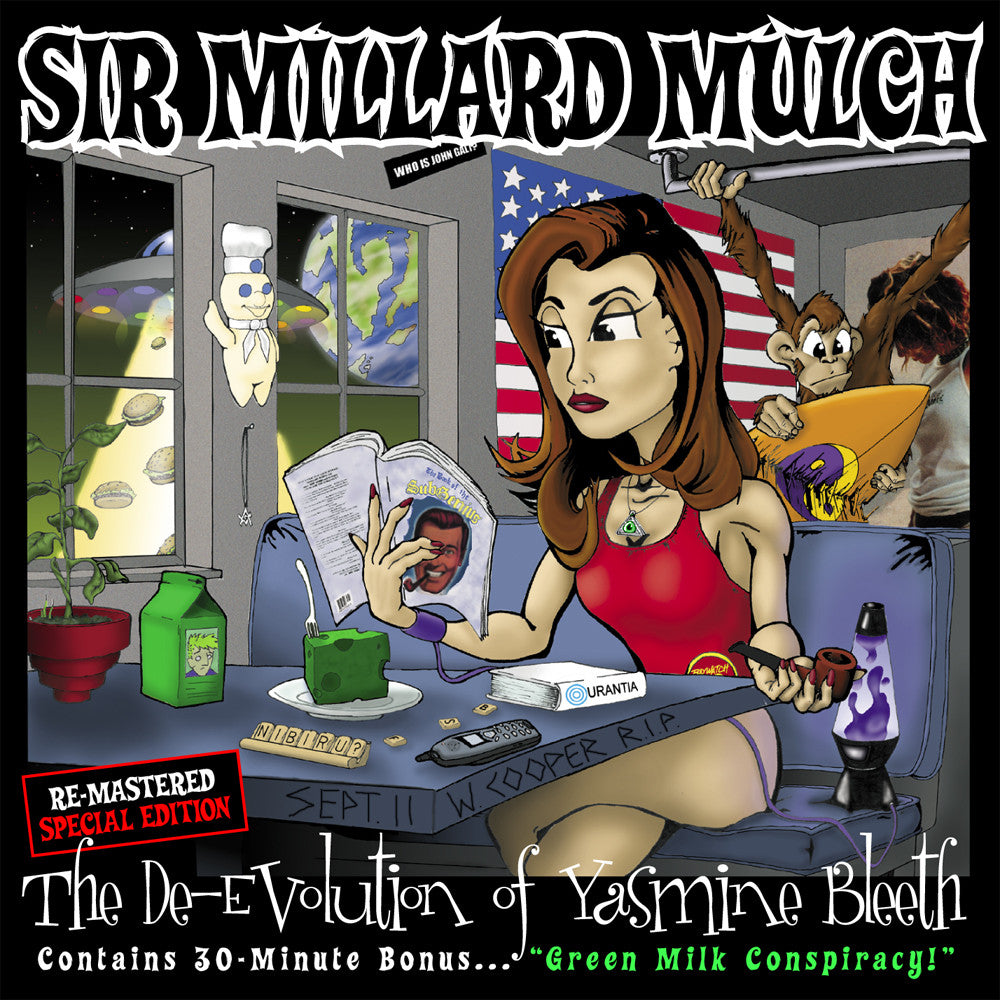 Sir Millard Mulch - "The De-Evolution of Yasmine Bleeth (Special Edition)"
$ 10.00
A 7-Track Esoteric Rock CD featuring unconventional guest appearances by odd-ball musical geniuses Devin Townsend (Strapping Young Lad, Ocean Machine, Vai) and Morgan Agren (Dweezil Zappa, Zappa's Universe). Behold Sir Millard Mulch's own quirky brand of sardonic pop harmonies strangely superimposed over intrusive drum massacres, heavily-syncopated metal riffs, and Nintendo-sounding keyboard noodlings. Is this really happening? If so, who's behind it?
Mike Keneally: "...freakishly entertaining CD, you sick bastard. That stuff sounds fantastic."
Dave Meros, Spock's Beard: "You MUST check out Sir Millard Mulch. The De-Evolution of Yasmine Bleeth is one of my favorite CD's. I can't stop listening to it. It's insane, and I mean that in a good way. And most importantly, it rocks. Really cleverly written songs delivered with some incredible playing, high energy and a great sense of humor."
Tracks: 8
Total Length: 50 Minutes, 43 Seconds
If you don't care about owning this as a collector's item (with all of its magnificent, elaborate packaging), you can buy it on iTunes or CDBaby.