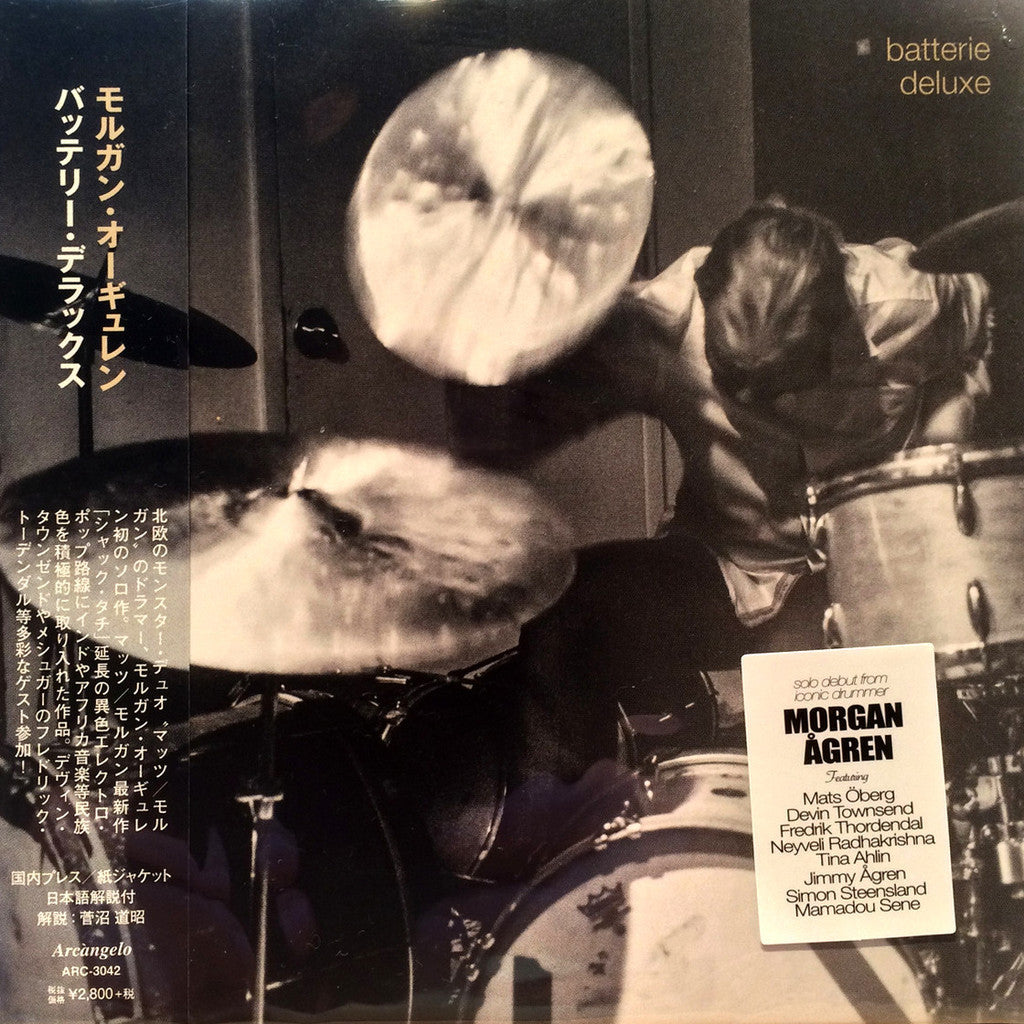 Morgan Ågren: Batterie Deluxe (DIGITAL DOWNLOAD)
$ 8.99
It's here!
The electronic album that fun drum-sound painter Morgan Ågren was recording during Morgan Ågren's Conundrum movie. Includes guest appearances by his friends Devin Townsend and Fredrik Thordendal of Meshuggah!
Imported directly from Japan -- with special, ancient, protective runes! 14 experimental tracks point the way towards Morgan's future. 
This is a DIGITAL DOWNLOAD. You will receive a download link to a .zip containing full-quality AIFs.