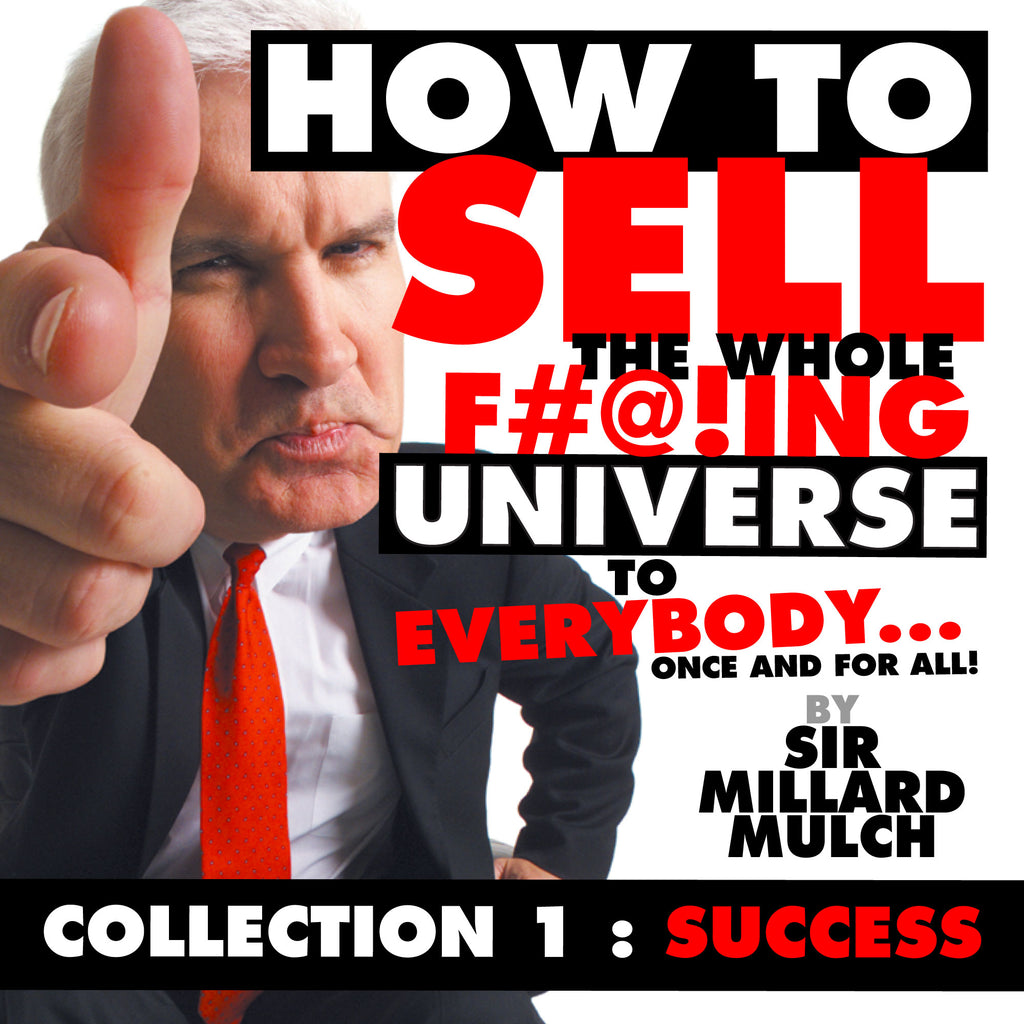 Sir Millard Mulch: "How To Sell... Collection 1 (Success) DIGITAL DOWNLOAD
$ 9.99
[NOTE: This is the first half of the FOUR-HOUR TWENTY MINUTE digital download version.] 
It will be delivered as a .zip file containing 44.1 16-Bit WAV files. 
This Is A Concept Album Featuring Guest Appearances by:
Virgil Donati (Steve Vai, Planet X)
Nils Frykdahl (Sleepytime Gorilla Museum, Idiot Flesh)
Nick D'Virgilio (Tears For Fears, Mike Keneally Band)
Dave Meros (Spock's Beard)
Chris Parsons (Estradasphere)
Devin Townsend (Strapping Young Lad)
Morgan Agren (Zappa's Universe, Dweezil Zappa, Mats / Morgan)
Larry Boothroyd (Victims Family, Hellworms, Saturn's Flea Collar)
Mark Critchley (Itch, Nomeansno)
Robin Eckman (Good Charlotte)
Paul Mazurkiewicz (Cannibal Corpse)
Lale Larson (Shawn Lane, Electrocution 250)
Decibel Magazine: "For your fucked up tastes, you might just have found the most entertaining album ever. Seriously."
DRUM! Magazine: "Utterly Unperformable. Bizarre."
Kerrang: "Jokey prog work-outs to entertain and enlighten you through laughter."
Modern Drummer: "Extraordinarily creative… Insanely entertaining… Extreme compositional excess. Ingenious, indignant, cerebral cacophony."