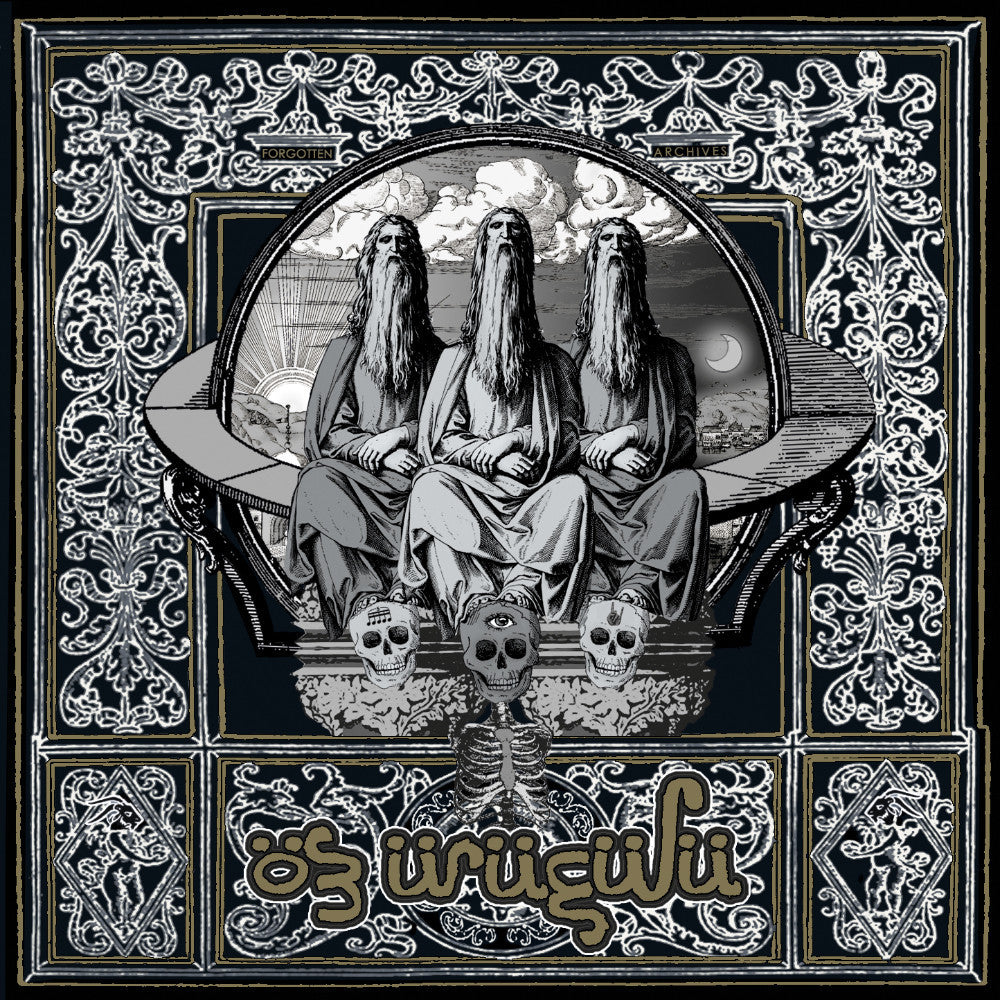 Öz Ürügülü: Forgotten Archives (Digital Download)
$ 9.99
This is a Digital Download. You will receive a .zip containing high-quality WAV 44.1 / 16-Bit files from the CD. 
SONG LIST:
1. Cartoon Holocaust
2. When I Was 17
3. Samørgen
4. Collateral Tanzbein
5. Concerto For Group And Espresso Machine Movement III
6. Secret Cheese
7. Pain Of Centuries (All At Once)
8. Zbengi Yihrbakki
This is a crazy new band, Öz Ürügülü, and they're from Switzerland!
Their debut CD Forgotten Archives is an odd-meter / proggy mixture of Steve Vai and Mr. Bungle -- exotic scales played on sitar, horn section, theremin, keyboards, and heavy rock band. It's hard to tell how many members are really in the band and what they're playing at any moment. Whoever they are, they're all highly-skilled and having a lot of fun.
Even the wild circuit-bending and techno dance beats are catchy and cool. It's not easy to get me to bob my head up and down, but these guys somehow did it.
They've got this avant garde track called Concerto For Group And Expresso Machine Movement III, in which they have scored jazz rock music to go with all the sounds of someone making an expresso. AND they've included the manuscript / score inside the CD booklet.
This is an impressive young band with a lot of compositional talent. I'm anxious to hear what they do next.