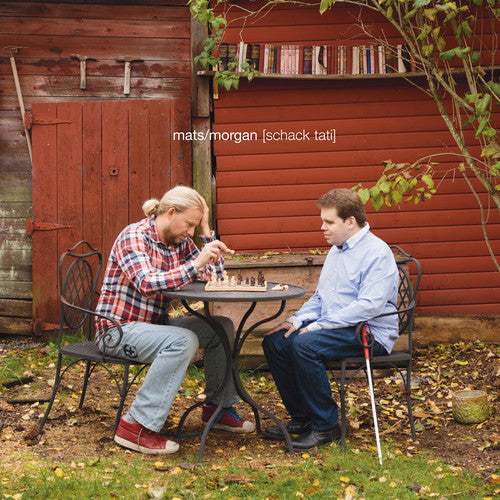 Mats / Morgan: Schack Tati (CD)
$ 4.99 $ 9.99
1.) Hey, they're back! It's their first album together in 9 years.
2.) This might be the first Mats / Morgan record that could be considered "danceable." (Strange dancing, of course.)
3.) For the opening track (Rubber Sky), Morgan recruited his young son, Alvin for lead vocals. Creepy!
4.) Many have asked what the closing credits track was on the Conundrum DVD -- and it is on this CD: It is called "Rappel."
5.) In recent years, Morgan has been influenced by electronica "beats" -- and you can hear lots of that here. Many of the tracks are based around loops that the band plays with (and against). There is much less traditional structure and melody, and more freedom to push and pull to create dissonance. Morgan's evolving philosophy of finding tense rhythmic patterns in "dropping things down the stairs" has been applied to an entire CD!