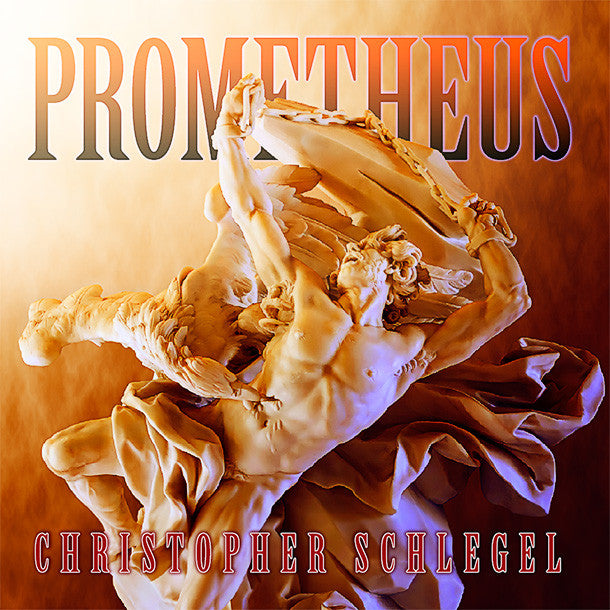 Christopher Schlegel: Prometheus (CD)
$ 4.99 $ 9.99
Those who watched Morgan Ågren's Conundrum might remember Christopher Schlegel -- he was the guy with the Atlas Shrugged shirt and red Stratocaster. 
This is one of his original solo albums. If you like hearing a lot of single-coil strats stacked on top of each other in harmony, this is for you. 
Prometheus is an instrumental symphony of Stratocasters in three movements: Fire, Exile, Return. 
From Christopher Schlegel: "This is not a musical telling of the stories, characters, plots of Shelley or Aeschylus. Obviously, since there are no lyrics, this music does not follow a specific story line or plot per se. This is a musical piece that represents the emotions I experience when reflecting upon the myth of the Greek Titan Prometheus: the hero that represents the ascent of Man via reason, science, art; getting punished for his good deed; longing for justice and freedom; finally freeing himself and returning to his rightful place of being honored as a hero."
Find out more about Christopher Schlegel: TruthAgainstTheWorld.com